Upcoming Events for Kids
Spring Break Movies:
Projected on our BIG SCREEN, with popcorn served!Everyone is welcome to all of our movies. Parents, please decide what is appropriate for your child to see.

Moana - Monday April 3rd @ 2:00; rated PG.
Moana sets sail to save her people. Along the way, she meets the demigod Maui, and together they go on an action-packed voyage. 1 hr. 47 mins.
Kubo and the Two Strings - Tuesday April 4th @ 2:00; rated PG.
A young boy with the gift of telling fantastical stories is sent on a mystical quest to discover his family's magical legacy. 1 hr. 42 mins.
Doctor Strange - Wednesday April 5th @ 2:00; rated PG-13.
A former neurosurgeon embarks on a journey of healing only to be drawn into the world of the mystic arts. 1 hr. 55 mins.
Sing - Thursday April 6th @ 2:00; rated PG.
When an eternally optimistic koala puts on a singing competition to save his failing theater, animals across the city gather to step into the spotlight and chase their dreams! 1 hr. 48 mins.
Trolls - Friday April 7th @ 2:00; rated PG.
After the Bergens invade, Poppy and the curmudgeonly Branch set off on a journey to rescue her friends. 1 hr. 32 mins.
Club K3:
F
or grades K-3. Once a month during the school year we'll have a fun activity! Maybe it's crafts, maybe it's a game, maybe it's building something… come in and find out! Parents, please stay with your child. The fourth Wednesday of every month at 3:00 p.m.; April 26th.
Pokemon Club:
Kids, come trade and share your Pokemon interests! This program is a community/library partnership. Every second Thursday of the month at 4:00 p.m.
The Lego Club:
A gathering for Lego lovers of all ages. A new "Librarian's Challenge" every month, free play, and thousands of Lego bricks and minifigs. No sign-up is required. Every third Thursday of the month at 4:00 p.m.
Page Turner Book Discussion Group:
For 4th grade and up, and their parents. How it works: Sign out a special copy of the book before the meeting. You both read the book. You both come to the meeting, and then keep your copy of the book for good, free! You also get snacks and do an activity! The next meeting will discuss Treasure Island
by Robert Louis Stevenson on Monday, April 10th at 6:30 p.m.
Have you attended an event at our library recently?
We'd appreciate some feedback with this short survey. Thank you!
---
Click here for our Homework Help page!
---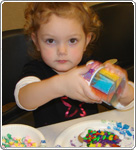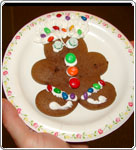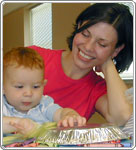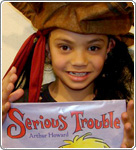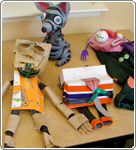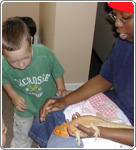 Find more events for kids through Camas Community Education, and the city's Parks and Recreation Department!
Many of our programs are generously sponored in part by The Friends and Foundation of the Camas Library (FFCL).
The Library may utilize photos and videos from public programs and events on its website and in Library publications. To ensure the privacy of all individuals, including children, images will not be identified using names or personal identifying information. Please notify a Library staff member if you do not want to be photographed or recorded.