2017 Summer Reading Program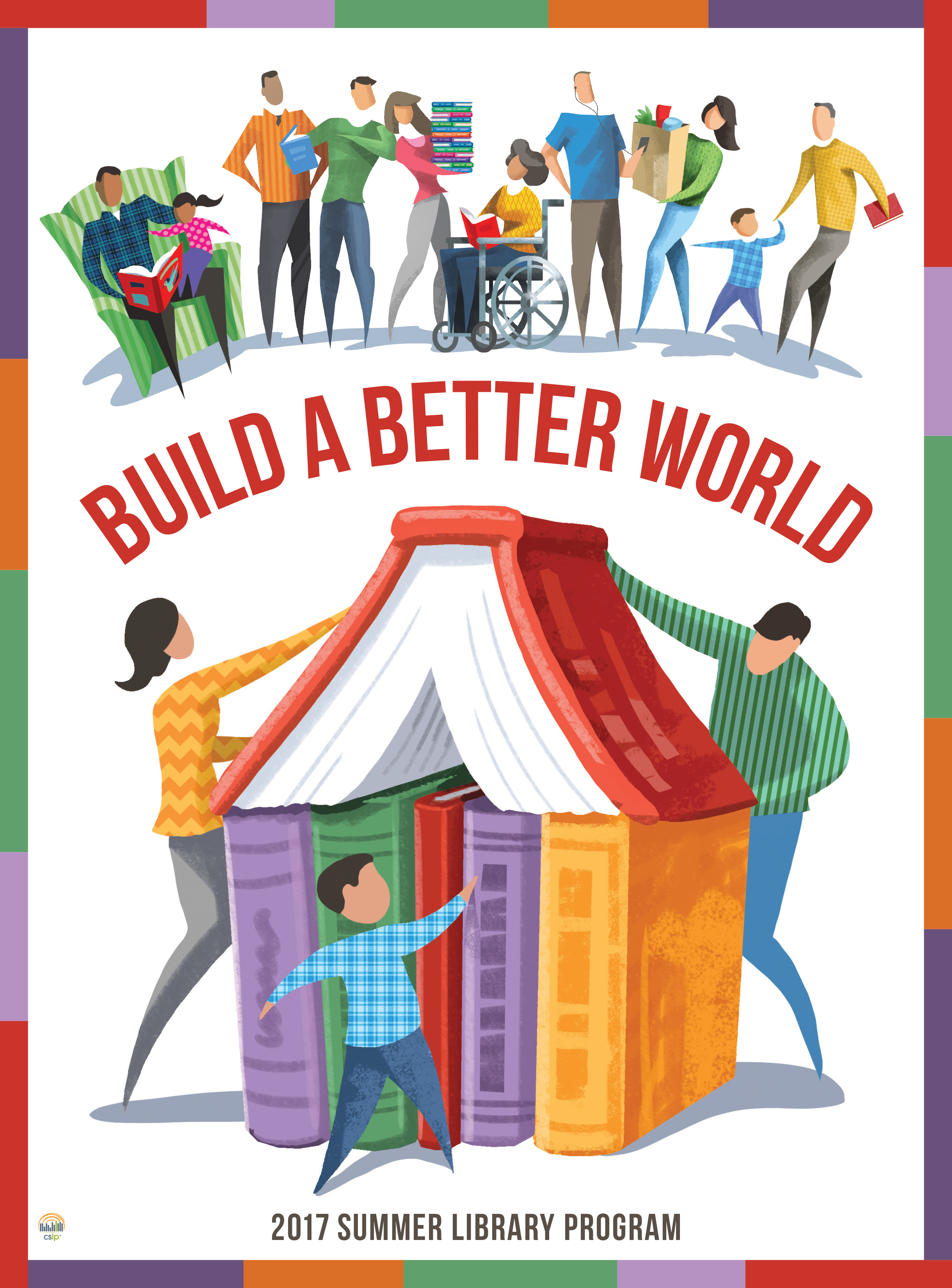 Sign up anytime! Runs through August 26th.
All ages can earn and win fabulous prizes for participating! Enjoy free events like magicians, jugglers, clowns, movies, and more all summer long. More info here.
---
The Curt Show:
Curtis Carlyle will take kids on a wild ride of comedy, juggling, and crazy fun! This event is part of the Summer Reading Program. Thursday, July 27th at 2:00 p.m.
The Book to Art Club:
Do you visualize while you read, and sometimes act on those visualizations by creating art? Then join The Book to Art Club! Every two months we'll read a book, make some art, then come together to discuss both. Our title for July will be The Language of Flowers by Vanessa Diffenbaugh. Your projects can come from ideas taken right out of the book. Create your own flower dictionary, a flower arrangement, cross-stitch, embroidery, or water color painting. Whether you're trying a technique for the first time or honing your craft, get inspired by this book to get making! Sign-up is required - call 360-834-4692. For adults only. Thursday, July 27th at 6:30 p.m. (use South door)
Explosions, Inc. Science Show:
Kids, learn science while laughing yourself silly! This event is part of the Summer Reading Program. Monday, July 31st at 2:00 p.m. AND 4:00 p.m.
Teen Zine Club:
What is a zine? Short for Magazine or Fanzine, a zine is a do-it-yourself (D.I.Y.) publication that can be made & shared by anyone. It can contain original writings, artwork, photos, & more. They can be photocopied or printed; small or BIG; simple or complex; written, typed, or drawn; & on any subject the creator cares about! Join us for our Zine Afternoon, a chance for you to work alone or collaboratively on zines, comics, artist books, or other paper projects in the library. We have staplers, scissors, Sharpies, adhesives, book and magazine scraps, and a photocopier. Grades 7-12 welcome. Every first Wednesday of the month at 3:00 p.m. - 5:00 p.m.
Monthly Board Game Night:
Come play board games with others. We will provide the games, or bring your own. Scheduled one Friday each month throughout 2017. Adults 18 and older please. Friday, July 14th at 6:30 p.m.
Summer Movies: On our big screen, with popcorn! Free! Every Wednesday at 2:00 p.m. during the summer. Full list of movies is here.
Simply Write:
A writer's support group. On the veranda every second Tuesday of the month from 5:30 p.m. - 7:30 p.m.

Pokemon Club:
Kids, come trade and share your Pokemon interests! This program is a community/library partnership. Every second Thursday of the month at 4:00 p.m.
The Lego Club:
A gathering for Lego lovers of all ages. A new "Librarian's Challenge" every month, free play, and thousands of Lego bricks and minifigs. No sign-up is required. Every third Thursday of the month at 4:00 p.m.
Many of our programs are generously sponored in part by The Friends and Foundation of the Camas Library (FFCL).