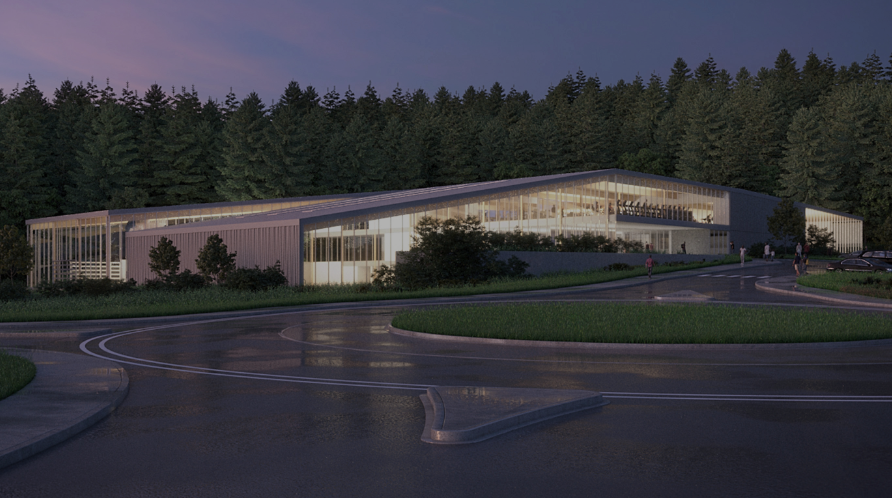 On July 15, 2019, City Council passed an ordinance to place a bond levy of up to $78 million on the Nov. 5, 2019, ballot. We invite you to read about the project and take part in upcoming events! View full project details, including facility renderings and citizen comments, at:
www.CamasCommunityAquaticsCenter.com
General information

---
Why $78 Million?
This amount reflects the cost of the programs and amenities requested by Camas citizens through numerous public involvement opportunities. This includes in-person and online open houses, City Council workshops and meetings, Parks & Recreation Department and Parks & Recreation Commission outreach, and community surveys.
What's Included?
The bond levy would fund the construction of a new 78,000-square-foot community aquatics center with recreational swimming pool, competitive swimming pool, gym, and community rooms. The bond levy would also fund the renovation of three existing City-owned sports fields with artificial turf, lights, and other improvements: Forest Home Park, Prune Hill Sports Park, and Dorothy Fox Park. Here is a look at the cost breakdown of the $78 million bond levy total:
Community Aquatics Center
Building and On-Site Improvements: $66.2 million
Off-Site Improvements: $5.8 million
Subtotal: $72 million
Sports Field Retrofits
Forest Home Park Renovation: $2.7 million
Prune Hill Sports Park Renovation: $2.3 million
Dorothy Fox Park Renovation: $1 million
Subtotal: $6 million
Location
Construction of the community aquatics center is slated for the south side of NE Lake Road across from Heritage Park. This property is owned by the City and located within the Camas recreation corridor.
Traffic/Parking
The project includes significant parking and traffic enhancements – not only at the site of the new community aquatics center, but also nearby – to ensure maximum access, efficient traffic flow, and heightened safety for pedestrians, motorists, and cyclists.
At Heritage Park, 100 vehicle and eight trailer parking stalls will be added for a total of 152 vehicle and 53 trailer parking spaces.
Lacamas Lake Lodge will maintain its 66 existing vehicle parking spaces.
At the community aquatics center itself, 134 vehicle parking spaces will be constructed. Patrons may also utilize parking at Heritage Park and Lacamas Lake Lodge.
These parking projects add 242 new parking spaces for a total of 405 spaces in the area.
Additional frontage improvements, site work, and Lake Road upgrades will be implemented.
A traffic signal will be installed at the intersection of NW Sierra Street and NW Lake Road.
The upcoming roundabout at NE Everett Street and NE Lake Road will further promote access, traffic flow, and safety.
Project Impact & Timing
If the bond is approved by voters, starting in 2021 residents will pay an additional $1.04 per $1,000 in assessed property value. This equates to approximately $474 per year for a household with an assessed property value of $464,400 (the median assessed value in Camas).
The timing of the bond will ease the overall financial impact on taxpayers. 2021 is the same year that $1.32 of Camas School District bond levy taxes, as well as 12 cents in Camas Public Library building construction levy taxes, will expire. At that time, the addition of the aquatics center and sports field bond levy and the reduction in the School District and Library taxes will result in a net reduction of 40 cents per $1,000 of assessed property value.
Note: Library services will remain at the same high level. 2021 is the known, scheduled end of the library building bond levy, which began in 2005 to fund necessary building and infrastructure projects. All have been completed.
Partnerships & Funding
The City is exploring every opportunity for funding and partnerships (including Camas School District, private donors, and corporations) to reduce the financial impact on its citizens while providing robust opportunities for recreation and community amenities.
Next Steps
Camas City Council and the City of Camas will continue to seek input from the community on the center's final design. We look forward to seeing you at our Camas Days booth, July 26 and 27, in Crown Park. Residents can also expect to receive future project updates and a Fall Open House invitation mailed directly to their homes.
Questions?
Contact City Administrator Pete Capell at pcapell@cityofcamas.us / 360-834-6864 or Finance Director Cathy Huber Nickerson at chuber@cityofcamas.us / 360-817-1537.