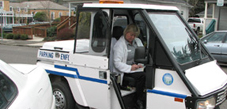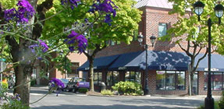 As many of you know her route takes her through the downtown area. These are the areas with hourly parking.

Parking Infractions are $15.00. Tickets are due within 15 days of the violation. If not paid or postmarked within 15 days, tickets are subject to a $25 penalty.

Infractions may be paid at the Finance Department, 616 NE 4th Avenue, Monday through Friday from 9:00 a.m. to 5:00 p.m. Payment may also be placed in the Drop Box in front of Camas Municipal Center or mailed to 616 NE 4th Avenue, Camas, WA 98607. See also the Finance information on Parking Ticket Payments.
Downtown Street Cleaning
Reminder - No parking on Fridays from 5:00am-6:00am on NE 4th Ave from NE Adams St. to NE Everett St. and from 5:00am-7:00am on NE Adams, NE Birch, NE Cedar, and NE Dallas between NE 3rd Ave and NE 5th Ave.
Please remember it is a violation to park on the wrong side of the road.