Welcome to the Community Development Department. TheThird Avenue entrance at City Hall is a one stop shop for development within the City of Camas. We hope this streamlines your development review, which involves collaboration from many city departments and other agencies. The Community Development Department is comprised of the Building and Planning Divisions. Phil Bourquin has served as the Community Development Director since 2006.
New Flood Hazard Zone Maps
The Federal Emergency Management Agency (FEMA) has prepared revised maps that identify new flood hazard zones. Click here to view if your property is within a flood zone.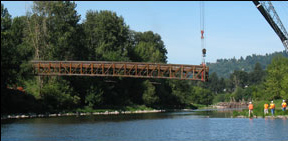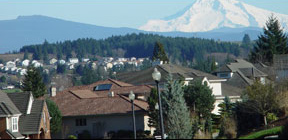 The Planning Division's case log (permits) for 2016 – 2017 (Note this report can be downloaded onto your computer as a pdf or in Microsoft Excel formats)
The Residential & Commercial Development Report includes commercial and residential developments in 2016-2017. Note that this report extracts information from the full case log found above, Land Use Cases Tracking Report and also can be downloaded onto your computer.